We are so excited to be doing our first giveaway by one of our very own sponsors!
Be excited, because these things are bee-u-tee-full!!!
Her prints are inspired by her daughter and her husband.
Here are a few of my favorites:
I yanked these pictures from her blog (which is also pretty fun by the way)! Here is an idea of what they look like in person. The colors are so vivid and cheerful!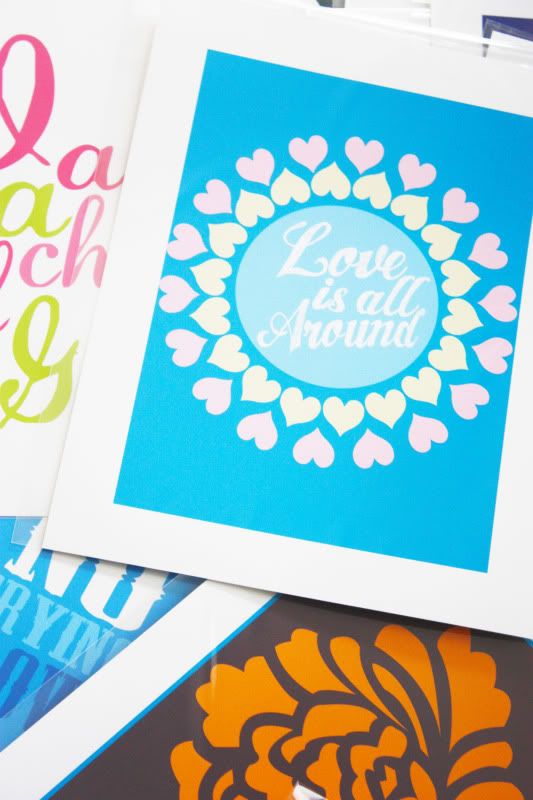 To enter:
1. You must be a public follower of the Tunes and Spoons Blog and comment telling us you are.
2. Visit the Livy Love Designs shop and comment telling us which print is your favorite.
3. For an extra entry comment telling us 3 things that inspire you!
G
o
o
d
l
u
c
k
!
We are also offering free shipping on any order with coupon code of "Freeshipping" entered at check out.
Giveaway ends: 3-16-11